Perfect Blend of History, Culture & Topography
The Republic of Turkey is a fine illustration of the perfect blend of history, culture, topography and religion. This vast peninsula adjoins Asia and Europe and is surrounded on its three sides by pristine waters. The 4,400 miles of its coastline, makes gorgeous situates to witness and rejuvenate yourself, while on your luxury charter with 24x7 premium crew service! Sublime bays, carved with ancient tombs, high cliffs and sunken remnants of the ancient Greek & Roman civilizations make a perfect setting for an explorer's rendezvous. Unwind in some of the most colourful and culturally thriving coastside towns, where turquoise waters and serenity await you in your private yacht experience.
GÖCEK

36.752930, 28.938324

http://bnycharters.governorsites.com/destinations/east-mediterranean/turkey/gocek

MARMARIS & BODRUM

36.849908, 28.267404

http://bnycharters.governorsites.com/destinations/east-mediterranean/turkey/marmaris-bodrum
GÖCEK
A visit to the city of Gocek promises to be exquisitely ethereal. It's serene waters invite you to indulge in modern water-sports activities, and its coastline boasts the antique city of Caunos. Known for its luxury gulet charters, this location beckons you to explore the Byzantine and Ottoman history that interlace the architecture of the structures both on land and sea. Deep-sea diving and coral reef exploration at Kaş in Anatlya province, Bordrum and Çeşme in Izmir province. Just a splendid car ride away to Fethiye known as "the untouched virgin of the Land of Lights" will allow seclusion and serenity, as it is replete with forests and coves. Let your luxury superyacht take you towards Karain Caves in Antalya, where you can behold vestiges from prehistoric times, and escape into a culture of open friendliness, colourful clothing, and delicious food.
VIEW ITINERARY
MARMARIS & BODRUM
Marmaris has a history of being an important hub in the ancient Egyptian Trade Routes, and was known was Physkos. This history is translated through its ruins, but also in its culture embedded through its busy tourist towns and marinas. Its Greek-style houses in its old town will captivate you, just as its nature will. The pristine blue waters is a great escape that your private luxury yacht charter will allow you to indulge in. Closeby are also the stunning Gulluk forests and the 7 islands, dotted with stunning reefs, bays, and local cuisine. Allow yourself to escape in the serenity of the coastline of Marmaris as you find the comforting balance between your opulent luxury yacht vacation and the quaint colourful cultures ashore.
VIEW ITINERARY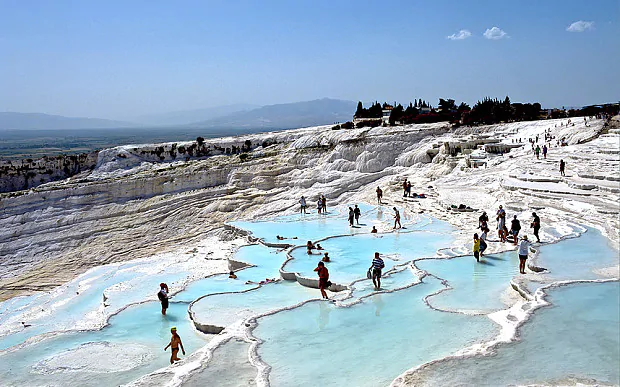 Related
Recommended Yachts
o'ptasia

nomad

golden shadow

esmerelda